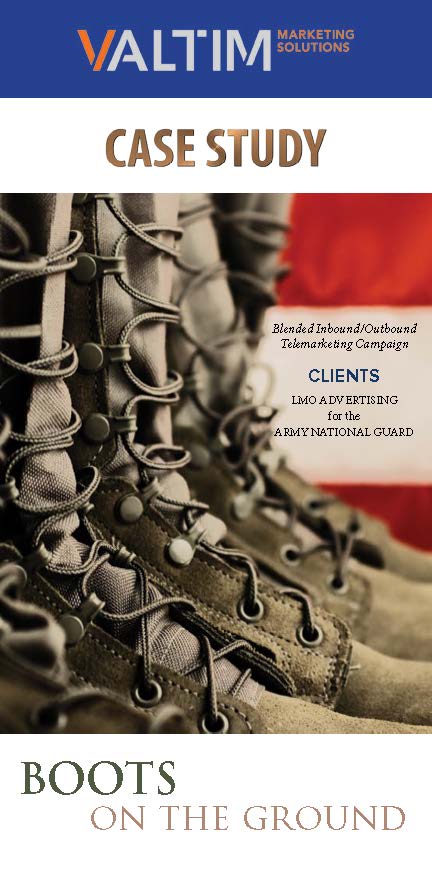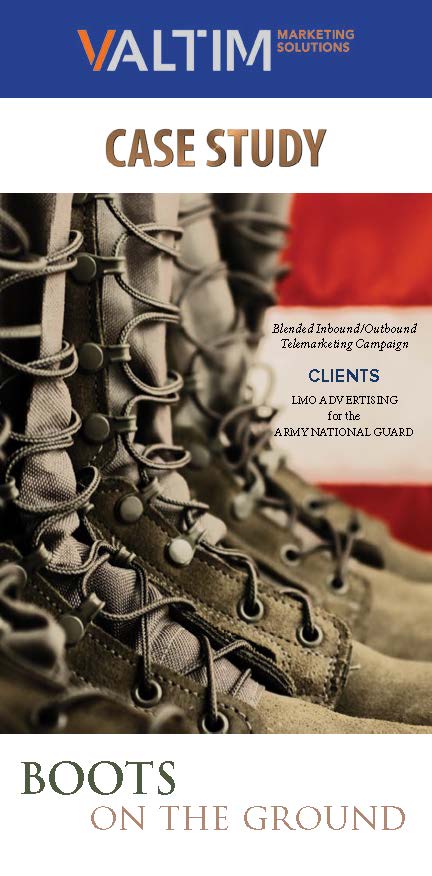 Valtim's blended multi-channel direct response strategy delivered a stunning 

79% live connect rate for the Army National Guard's

 ambitious nationwide recruitment campaign for readiness.
When the Army National Gaurd decided it was time for an aggressive year-end recruitment surge, they enlisted their advertising agency — LMO — who tapped their go-to support brigade — Valtim Marketing Solutions.
The success metrics were pegged high to meet operational benchmarks so America's recruiters could optimize limited time and resources. This was no time for half measures.
– Sixty days to ramp up for Day One.
– Six million prospects.
– A fighting chance to put boots on the ground for the nation.
Two months is a blink of an eye to create and launch a national marketing campaign. The complex synergy of integrated tactics required fast-action training, custom technology and talented experts.
View Case Study